Farmers Market Fun
It's not often that we get to spend some quality family time with all of us at once without being on vacation since both my husband and I work weekends and more often then not, we work opposite schedules; so when we do have minute together we try to do something nice even if it's only for an hour or two.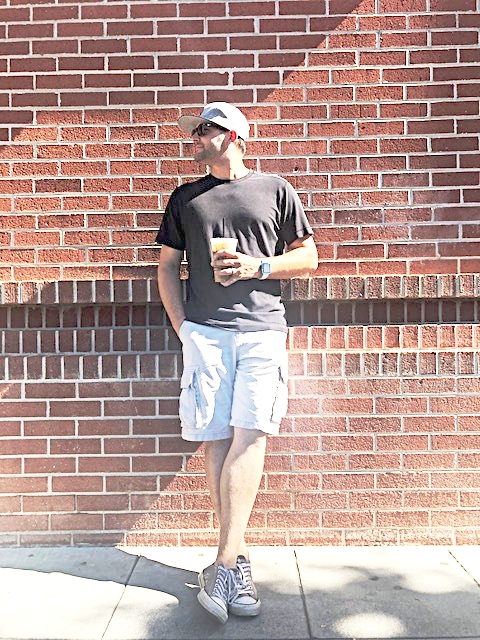 The of start of the summer for me marks my favorite time to hit the farmers market. Like with most farmers markets ours features organically grown local produce. And since we live in California close to the Central Valley (agriculture capital of the world), we are very fortunate to have excellent produce. Just the visual appearance of the regal red hues of Strawberries, to the notable purple and blues of radishes, to the vibrant orange from the organic carrots is enough to excite all the senses. I love the the feel of the open market, neighbors catching up, the local old-timers drinking coffee on the corner donut shop as others hustle by them. The energy of the street envelopes all who brave to enjoy the sights and sounds of suborn bay area life. Just as a side note my favorite stand is the fish stand where they actually serve oysters on the half shell-WHAT!
The boys like with most all other boys enjoy just running and touching everything. Sensory learning is essential in the development of all of our little ones. Thats most likely why our little one is sick now with Hand Foot and Mouth. They love seeing classmates, listening to the instructor at the music store play outside for all to hear and getting a freshly baked donut isn't bad either. My husband tolerates me talking to the local shop owners about potential buys and then actually buying it. Oh and the bush of flowers that he now has to carry home (we live close to Downtown Area so it's really not that far, maybe three blocks). I even got one of the shop owners to style me for an upcoming glam shoot! So excited!!!
It may not seem uneventful but for us its time spent as a family that we rarely get. Be sure to scroll though the photos and comment on whats your favorite item to purchase at your local Farmers Market.